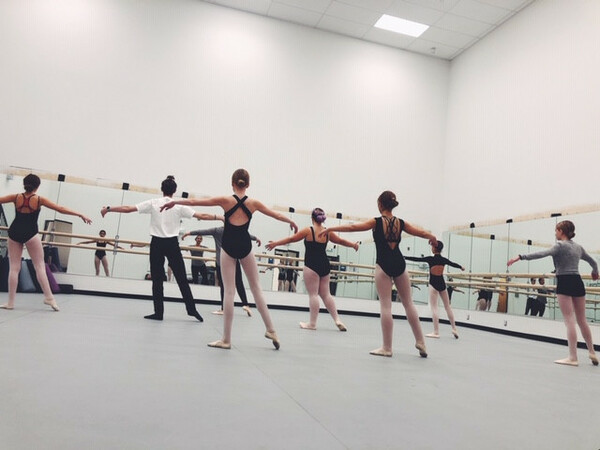 Our Dance Academy refines the individual talents of each dancer by balancing accredited technical dance training with performance training or enhanced technique training program for the dancer that wants to be a better dancer. We develop discipline and structure while promoting a positive self esteem and atmosphere. We work to improve endurance, flexibility, balance, strength and coordination. Our Dance Academy promotes healthy development, good posture as well as working on team building skills. Our aim is to develop well rounded dancers with an appreciation, education and enjoyment of the art of dance.
We cover it ALL styles of dance! For the first few months, the dancers will really focus on getting their bodies moving again. We will work hard on technique and conditioning. Tap, musical theatre, hip hop, ballet, contemporary/modern and many more styles will get introduced monthly- the dancers will know with plenty of time to organize bringing other shoes etc 
*note if your dancer does not have tap shoes, no problem I have extras! 
The PEAK dancers meet with Miss Kelli every Tuesday & Thursday morning in the dance studio at Ecole McTavish from 8:15-9:30 a.m.  Please bring a water bottle, dance shoes, notebook (for peak dance) and a pen or pencil.
Miss Kelli - Head Dance Instructor
Kelli, affectionately  know as 'Miss Kelli' to her dancers at MIDA and the Peak Academy is a very versatile, passionate, award-winning choreographer, teacher  and youth mental health advocate. She is no stranger to the world of competitive dance, having trained in Vancouver as a multi-disciplinary dancer by some of the industry's best. In addition to her extensive dance training, Kelli has studied at Ryerson, George Brown, Vancouver college, Circle in the Square theatre school in New York city and she is currently enrolled in the West Coast Dance/Movement Therapy program.
Kelli is a choreographer and collaborator with a strong emphasize on creating safe spaces where dancers are free to be 100% themselves wth zero judgement. She is a triple threat who has performed for many professional and commercial shows throughout North America and loves bringing that experience to all that she does.Kelli has been recognized for her innovative choreography, receiving  awards for her vision and creativity. Many of her students have gone on to pursue professional dance careers, with students training at Alberta Ballet, ITP, Harbour Dance and Broadway Dance Centre just to name a few.
Kelli has been named one of Fort McMurray's top 50 under 50 for her work in the community, in 2016 she received the Citizen Recognition Award  and was just named the 2019 award recipient for Arts Education in Fort McMurray. Sitting on multiple boards that give a voice to youth and the LGBTQ community, Kelli is always looking to give back and serve her community. 
Her passion, drive, determination, energy and enthusiasm as an artist is undeniable and she feels beyond privileged to influence and share with the next generation of movers.
Email: misskellidance@gmail.com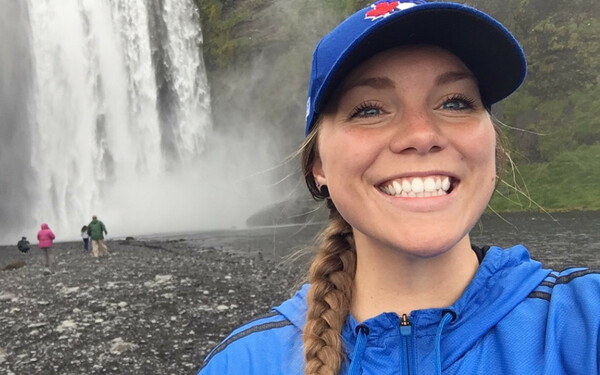 Heather Rumball - Dryland Coach
Welcome Dryland Coach Heather Rumball!  We are excited to have her join the PEAK family this year!  She will be working with the Jr. High hockey & dance athletes 2-3 days/week in the workout room.  Heather was born & raised in Fort McMurray.  She was a competitive Irish Dancer for 15 years, competing both nationally and internationally.  She completed a diploma in Kinesiology and Sport Studies - Fitness and Health Promotion at Red Deer College before transferring to the University of Alberta to complete her Bachelor of Physical Education.  Heather is a CSEP Certified Personal Trainer and previously held the position of Be Fit For Life Programmer at Keyano College.  This year, she is continuing her work at Keyano by training a variety of athletes, students and sport groups through the Huskies Development program.  Heather enjoys travelling, spending time with her friends, family and her two cats from the Fort McMurray SPCA - Wednesday & Danny Zuko.